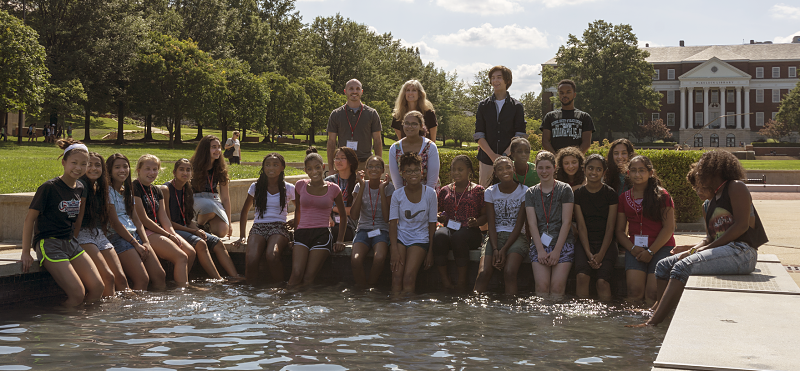 There will be no camp Summer 2021.
The University of Maryland Physics Department is pleased to offer our Physics Summer Outreach Program. This program is open to all upcoming 9th, 10th, 11th, and 12th graders. While the 9th grade program focuses on classical physics, the advanced program jumps into the world of modern physics.
---
Physics Summer Program - For Rising 9th Graders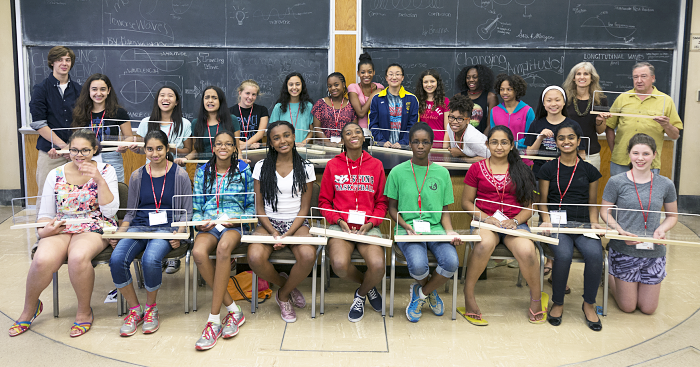 This program introduces rising 9th graders to physics through an exploration of classical physics and modern applications. Participants dive into physics with hands-on laboratory experiments, activities, and discussions of physics in current events. Physics concepts are brought to life with demonstrations specifically made available to the program from the Physics Demonstration Facility's expansive collection. In addition to physics concepts, participants learn programming through a project linking technology and physics. The program also includes research laboratory tours, interesting speakers, and discussions of careers in physics.

Dates:

July 27-31, 2020

*Program runs Monday-Friday, 9:00am-3:00pm.
Please note this is a different ending time than last year.

Location:

University of Maryland (commuter camp)

Cost:

The program cost to participants is $25 (nonrefundable) due at the time of acceptance. The major cost of this program is funded by a grant from the National Science Foundation through the Physics Frontier Center at the Joint Quantum Institute.

Application:

Applications open Friday, January 24th.

Apply here: ter.ps/sumprogreg

Contact:

This email address is being protected from spambots. You need JavaScript enabled to view it.

Please include applicant name, program year, and program name in the subject line.
---
Program History
Since its inception, over 1,500 students have attended this program. Past participants have gone on to become engineers, doctors, computer specialist and, of course, physicists. Participants have come not only from Maryland, Virginia and Washington DC but also from Pennsylvania, New Jersey and all over the world.