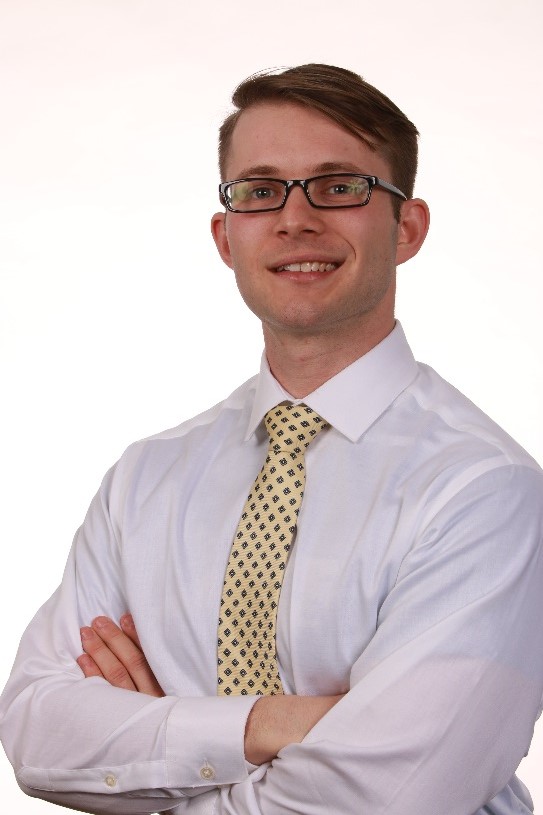 Paul Syers recently defended his Ph.D. thesis, "Characterizing Unusual Behavior in Pristine Topological Insulator Bi2Se3".
Paul did his research under the guidance of Dr. J. Paglione. In addition to his research, Paul has been active in the department. He was a founding member of the Graduate Student Committee, a member of GRAD-MAP, contributed to outreach programs, and a department representative for the UMD Graduate Student Government. We asked Paul to answer a few questions about his experience here at UMD Physics.
What was your favorite part about being a graduate student at UMD?
There were a lot of things I really enjoyed, but the opportunity to travel to amazing places for conferences and research projects is probably my favorite.
What are you planning to do after you leave UMD?
I plan to pursue a career in science and technology policy. I would like to work at the intersection of science, industry, and broader society, to help improve the public's understanding and trust of science.
Do you have any advice for new graduate students?
Finding an advisor you work well with and a project you genuinely like is so important. Having that will eliminate a lot of possible problems and setbacks and make your graduate experience much more enjoyable. Don't be afraid to switch groups.
If you had a super power, what would it be?
I would want the ability to fly. I think it would be amazing to experience flying without aid and it also would allow me to travel to so many places quickly and easily.
What is your signature phrase?
I don't think I really have one. There is a quote I think of a lot, that I use for inspiration: "Let us stand by what is good and make it better if we can." ~Atticus Haygood~
Who or what influenced you the most in your life so far?
My father. He is still my biggest hero and has been an incredible positive influence in my life in so many ways.
Is there anything else you would like us to know?
I guess another piece of advice. Undergrads: Graduate school isn't just for people who want to become professors. It can be a great experience on its own. Grad students: Don't let your graduate studies become your entire life. Keep up other interests and hobbies. Volunteer. Make/keep friends outside of the department. It can keep your perspective grounded and help you get through tough times during graduate school. Plus, there are so many options after graduate school other than academic research and you never know how those other interests could become useful to your career.
Among Paul's recent publications include:
"Toward true bulk insulating behavior in a stoichiometric topological insulator," P. Syers and J. Paglione, under review: Scientific Reports, arXiv:1412.1422 (2014).
"Tuning bulk and surface conduction in the proposed topological Kondo insulator SmB6," P. Syers, D. Kim, M.S. Fuhrer and J. Paglione, Phys. Rev. Lett., 114, 096601 (2015).