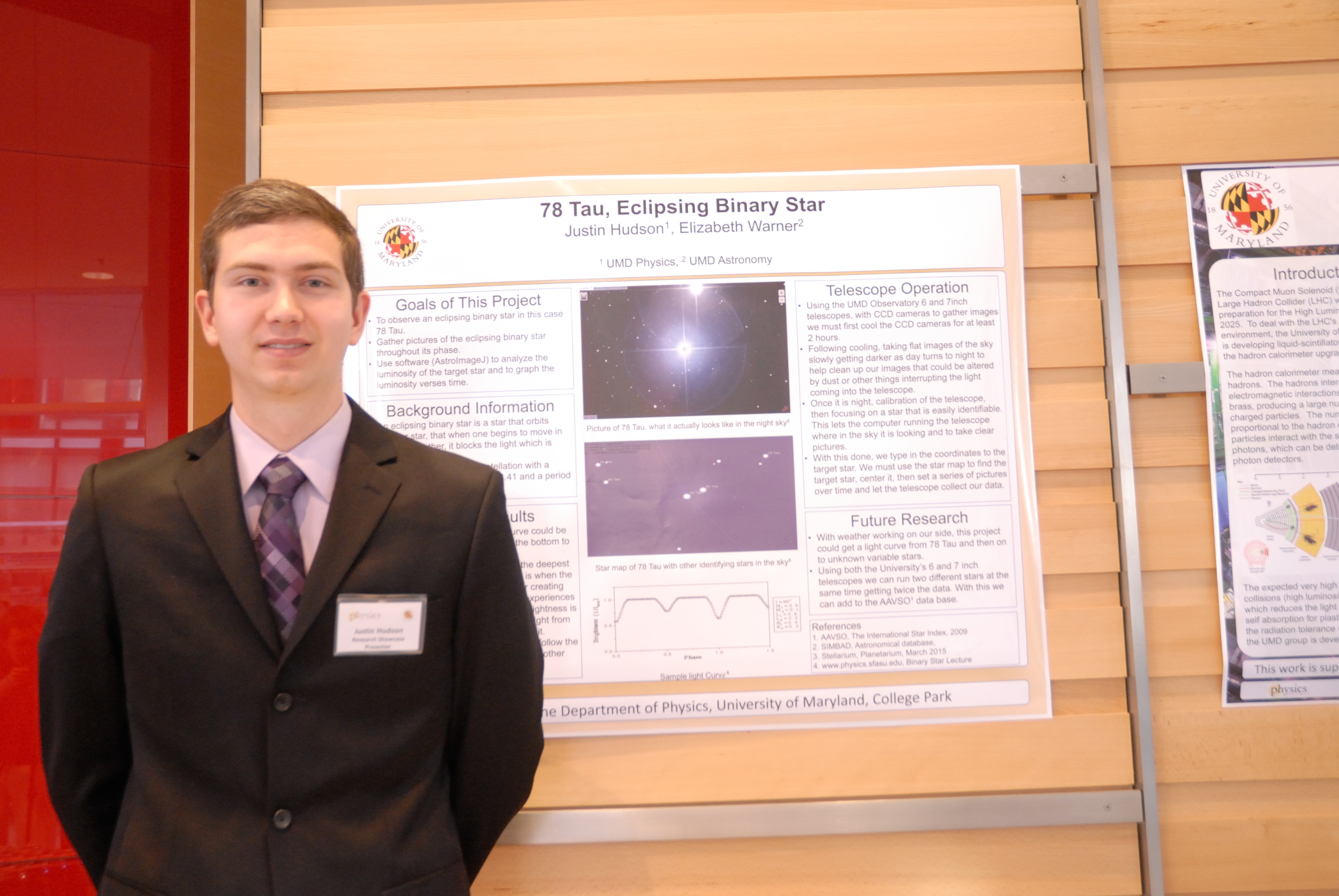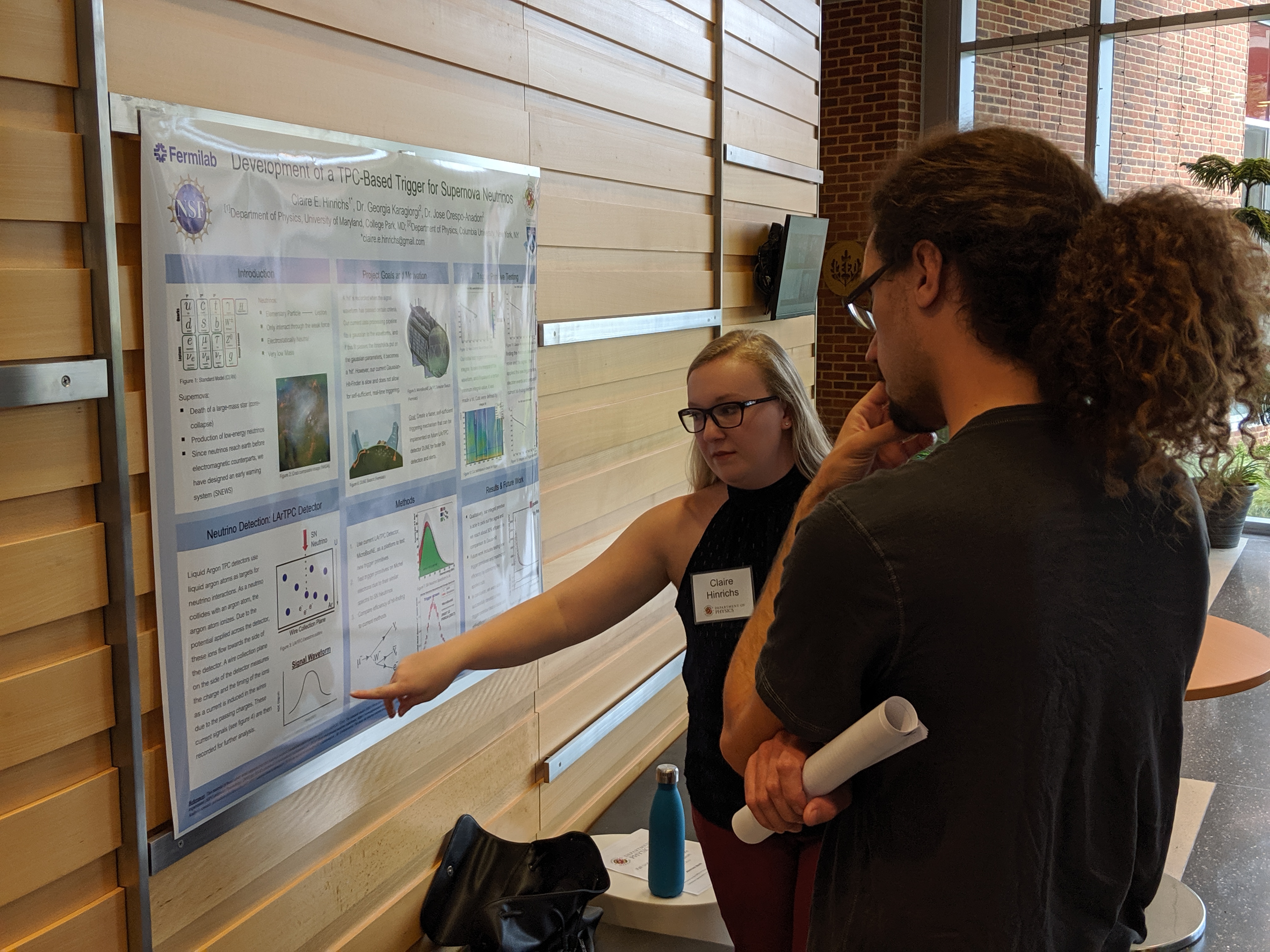 Undergraduate research is one of the best ways to learn what the day-to-day life of a physicist is like and a vital component of a graduate school application. Students are encouraged to seek involvement in research as early as possible, including their freshman year.
Students who are interested in seeking research opportunities are encouraged to view the list of Research Areas studied at the University of Maryland. Students should meet with professors face-to-face to gain a better understanding of what Physics faculty do at a university.
If you have questions about how to get involved in research, feel free to email Tom Gleason (This email address is being protected from spambots. You need JavaScript enabled to view it.) or Logan Anbinder (This email address is being protected from spambots. You need JavaScript enabled to view it.).
Research Profile: Rachel Scrandis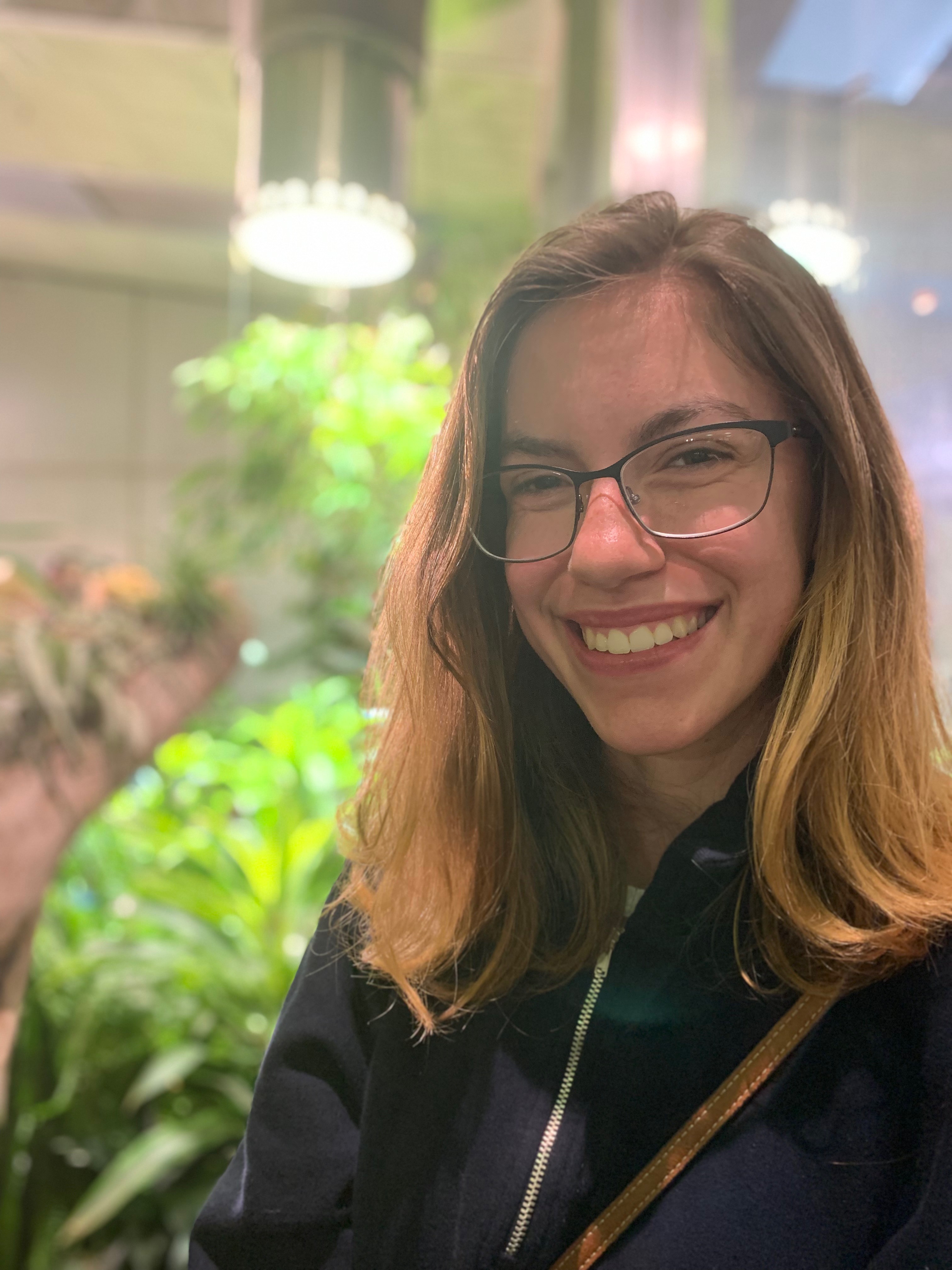 Rachel Scrandis is a senior physics andn astronomy double major.
What kind of research have you done/are you doing at UMD?
Currently, I am working with two different particle physics groups: the ISS-CREAM collaboration, and UMD's IceCube group. With ISS-CREAM, previously I had done some noise analysis for the instrument's calorimeter, which I was able to present results for at APS's 2020 April meeting, while currently I am doing science data analysis for the calorimeter. My work with the IceCube group involves developing a binned method to identify potential neutrino point sources in the Northern Hemisphere, and comparing this method to the current techniques used. I have also previously worked with the LIGO collaboration to try and develop a database to present a summary of confirmed gravitational wave events.
Why are you majoring in Physics? What do you want to do after you graduate?
I'm majoring in physics because I really enjoy learning how the most basic rules of the universe work, and why. Because of this, I want to continue learning and get my PhD in particle physics (I have my UMD research to thank for helping me figure this out)!
How did you get involved in your research?
I asked! As a sophomore I knew I was interested in getting a PhD, but I wasn't sure in what, so I tried to find out. After finding a few projects on the UMD Physics Research I was interested in, I emailed the professors and asked if I could work with them. Eventually, some of them said yes!
What advice do you have for other undergraduates who are considering getting involved in research?
Although it might be hard and nerve-wracking to cold email professors, you should do it! The worst that is going to happen is they'll say no, and you're in the same position you were in at the start. And, if you get accepted, ask questions! It goes a long way to get acquainted with the work you'll be doing, and it signals to your mentor that you are interested and proactive.
Undergraduate Research in the News:
Anna Grafov's Unexpected Challenges
Nastac to Receive University Medal
Zic, Poniatowksi Named Outstanding Undergraduate Researchers