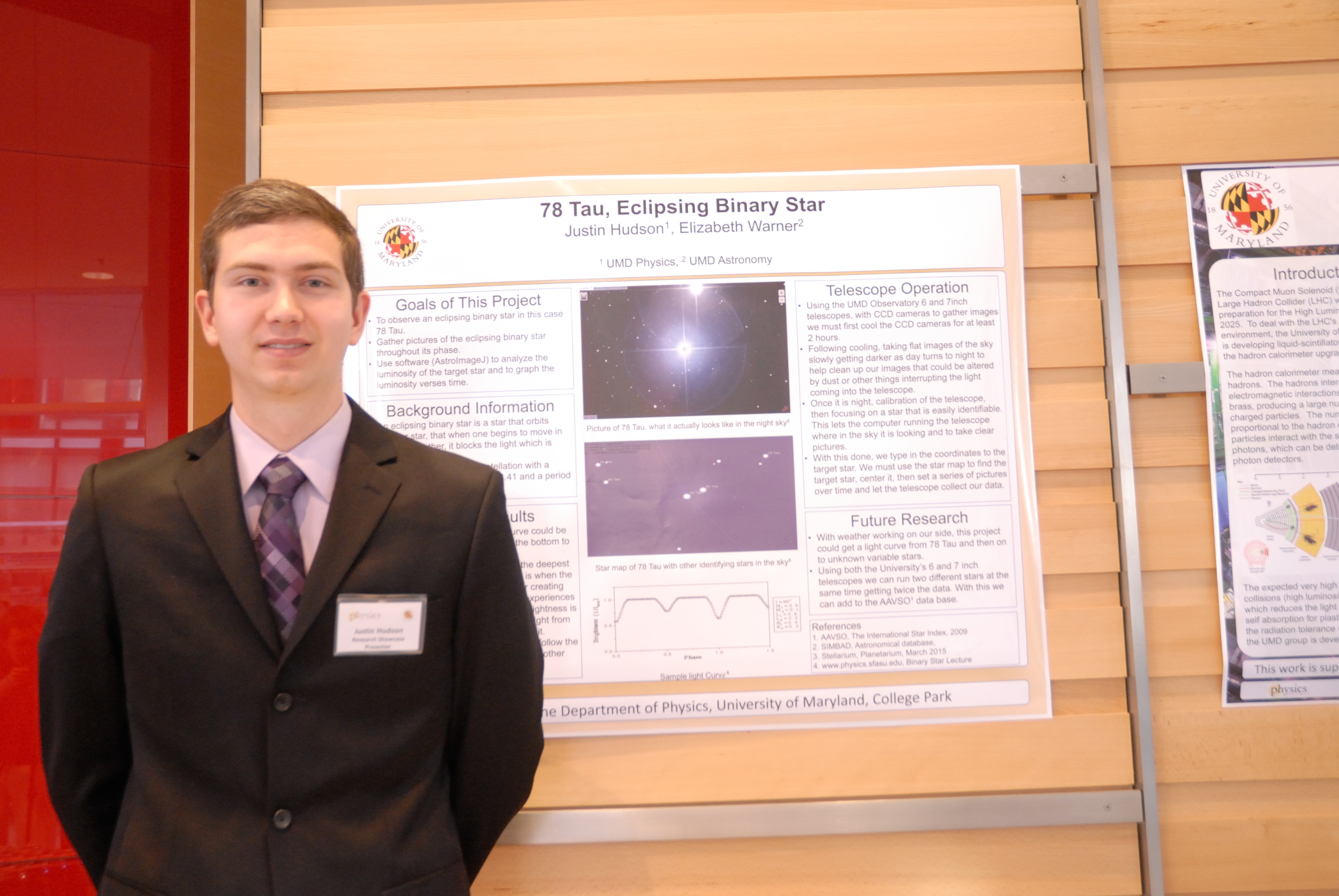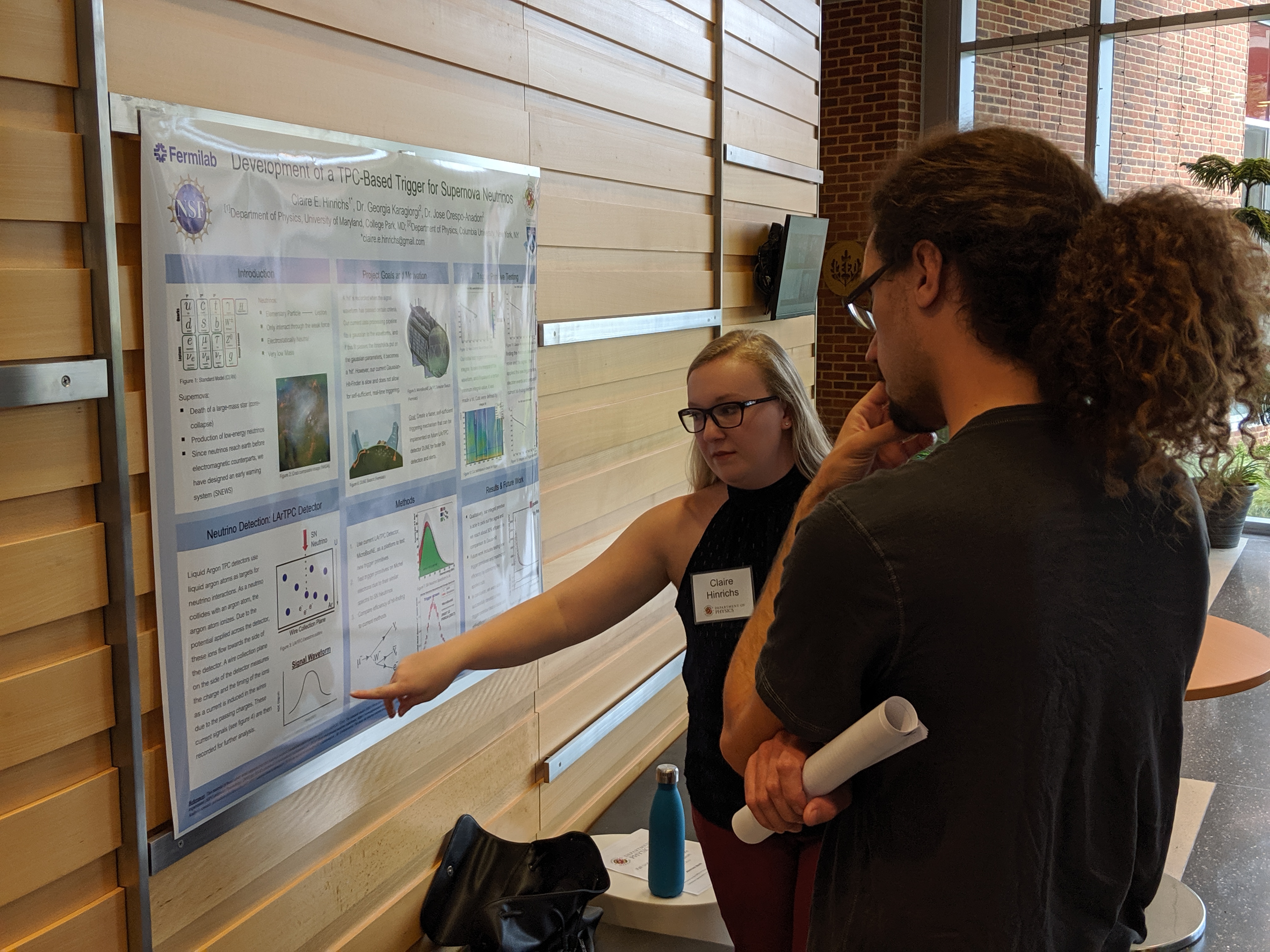 Undergraduate research is one of the best ways to learn what the day-to-day life of a physicist is like and a vital component of a graduate school application. Students are encouraged to seek involvement in research as early as possible, including their freshman year.
Students who are interested in seeking research opportunities are encouraged to view the list of Research Areas studied at the University of Maryland. Students should meet with professors face-to-face to gain a better understanding of what Physics faculty do at a university.
If you have questions about how to get involved in research, feel free to email Tom Gleason (This email address is being protected from spambots. You need JavaScript enabled to view it.) or Stephanie Williams (This email address is being protected from spambots. You need JavaScript enabled to view it.).
Submit Student Research Papers to the OSES Office!
Have a recent research paper you want to share with other people in the physics department? Submit your paper to the OSES office below!

Research Profile: Brianna Wachter

Brianna Wachter is a senior physics major.
What kind of research are you doing at UMD?
Currently designing and building a device for microparticle manipulation of biological samples with acoustic trapping.
How did you get involved in your research?
The summer before transferring to UMD I had the opportunity to intern with an immunology lab at NIH. The excitement of carrying a project from experimental setup to performing experiments to answering questions with our data confirmed that I absolutely wanted to be a part of research at UMD. I was really intrigued by the biophysics program and when [my advisor] made some suggestions of PIs to contact I started sending emails asking to learn more about their labs.
Why are you majoring in Physics/What do you want to do after you graduate?
After graduation I plan to apply to MD/PhD programs. I believe the intersection between medicine and physics has amazing potential for improving patient outcomes. I want to explore clinical applications for physics research and work to bridge the gap between scientists and physicians.
What advice do you have for other undergraduates who are considering getting involved in research?
If you are curious about a topic, don't let your lack of knowledge or experience stop you from reaching out to a professor and seeing if you can be a part of their work. One of the best things about being an undergraduate researcher is that we are not expected to be an expert on anything - we are here to learn! So just be honest about where you are and enthusiastic for the chance to grow as a scientist.
Undergraduate Research in the News:
Junior Kate Sturge Discovers Love for Research—and Experimental Particle Physics
Senior Jorge Ramirez is Passionate About Inspiring Future Latinx Physicists
Goldwater Scholar Scott Moroch Explores Accelerator Physics
Anna Grafov's Unexpected Challenges
Nastac to Receive University Medal
Zic, Poniatowksi Named Outstanding Undergraduate Researchers