The path Michael Nastac set off on while watching Carl Sagan's television series "Cosmos" as a child has taken him through some of the most prestigious laboratories in the world and led him to the cusp of a bright career in physics.
"Michael is brilliant, driven, friendly, charming, collaborative, and yet also appropriately competitive," says physics Professor William Dorland. "Clearly, he isn't the traditional 'student leader' type. He is a scientific leader, already establishing himself as a world-class intellectual force."
Following a tremendous undergraduate record at UMD, Nastac has been selected as a University Medalist. He will be honored at the virtual commencement on Friday, May 22. The ceremony will be livestreamed starting at 1:00 pm on commencement.umd.edu as well as the UMD Facebook and YouTube channels.
A Banneker/Key Scholar and a member of the University Honors program, Nastac came to UMD with a general interest in physics and mathematics before delving into nuclear fusion and its potential to revolutionize the field of sustainable energy. He began researching plasma turbulence both at UMD and at the University of Oxford, working to construct simple mathematical models that could be handled by present-day computers and help resolve one of the great conundrums of nuclear fusion: the energy input to current fusion reactors is greater than the energy put out by them.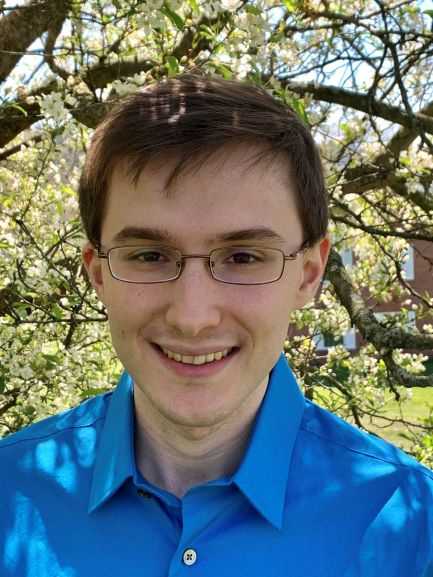 Michael Nastac
"He never needs someone else to instill a sense of urgency in him," says Alexander A. Schekochihin, professor of theoretical physics and fellow of Merton College at the University of Oxford. "He is clever, quick on the uptake, industrious, independent, communicative, articulate (and) extremely well educated.
Nastac is graduating with a double degree in physics and mathematics and a 3.99 GPA. He won a poster prize at the 2019 Sherwood Fusion Theory Conference; gave talks at the Princeton Plasma Physics Laboratory, the University of Oxford and the 12th Plasma Kinetics Working Meeting at the Wolfgang Pauli Institute in Vienna, Austria; and is first author of an upcoming publication in the Journal of Plasma Physics.
Next year, Nastac will be a Clarendon Scholar at the University of Oxford, pursuing a doctorate of philosophy in theoretical physics. He plans to continue pursuing solutions to the world's energy crisis and also wants to teach; as a member of the Foundational Learning and Mentorship Experience (FLAME) program, Nastac taught after-school science lessons to students at Adelphi Elementary School.
"It feels incredibly rewarding to see how much fun these young students are having by learning about the same topics that inspired me to pursue science," he says. "In graduate school and beyond, I want to continue mentoring others, paying forward what I've received from my mentors."
Nastac is the fourth physics student to receive the University Medal in recent years. Two others--Chris Bambic in 2018 and Noah Mandell in 2014—also studied with Dorland. Bambic and Mandell are graduate students in the Department of Astrophysical Sciences at Princeton University. In 2017, Gregory Ridgway, who studied fundamental theory with Paulo Bedaque, received the University Medal. He is now a graduate student at MIT's Center for Theoretical Physics.