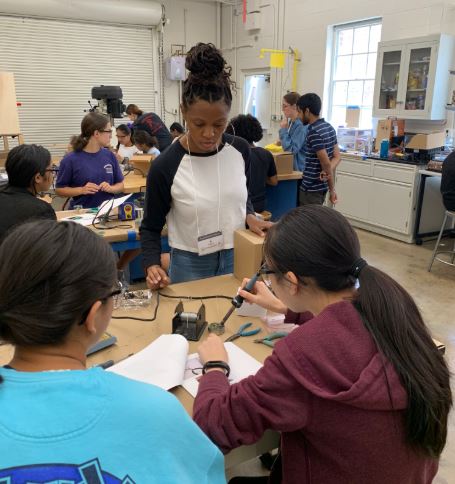 Undergraduate students wishing to study Physics at the University of Maryland must first apply to and be accepted by the university. For more information about applying to UMD, visit the Office of Undergraduate Admissions website.
Students who are interested in learning more about the Physics major are welcome to contact the department to schedule a visit and talk with an academic advisor. To schedule a visit, email This email address is being protected from spambots. You need JavaScript enabled to view it..
Prospective graduate students should visit the page for Graduate Prospective Students.
About Our Undergraduate Program
For information on the degree requirements for the Physics major, view our Degree Requirements.
Prospective Student FAQs
If your question is not answered in the information below, feel free to contact an academic advisor at This email address is being protected from spambots. You need JavaScript enabled to view it..