Women in Physics (WiP) has officially been renamed Physicists of Underrepresented Genders (PUGs) at the University of Maryland.
According to UMD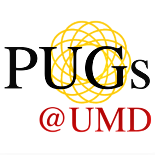 PUGs (Physicists of Underrepresented Genders) physics graduate student Ina Flood, the group's new president, the change reflects the organization's ongoing commitment to fostering a supportive and encouraging community for all.
"Changing our name was a group decision initiated under Mika Chmielewski, our previous president," Flood said. "The rationale behind this decision was to make it obvious that we're committed to supporting people who might feel like they are underrepresented in the physics community. The name change is to help people feel that they're included and welcome from the get-go."
For more than a decade, WiP has provided physics undergraduate and graduate students with resources such as a mentoring program and networking opportunities. In addition to professional development events led by physics faculty members and professionals, the club also offered social programming like group study sessions, where members mingled and made new friends.
PUGs plans to continue the group's ongoing programs and opportunities while taking a more proactive approach to supporting all members of the physics community.
"As a university club, we're already open to all people and sincerely welcome anyone who is interested in physics," said incoming physics graduate student Kate Sturge (B.S. '22, physics; B.S. '22, astronomy), who was an active undergraduate member of WiP and is currently the PUGs webmaster and social media manager. "But this name change is our way of making ourselves more deliberate and explicit in supporting everyone in physics."
Physics Chair Steve Rolston echoes the sentiment: "We value the contributions of everyone who shares our love of physics. We appreciate PUGs' efforts to make that crystal clear."
Flood, Sturge and other PUGs members plan to do more to coordinate with other LGBTQ+ student organizations on campus. Flood said she hopes increased communication and collaboration will also help PUGs connect mentors with mentees and share more institutional knowledge about STEM and physics. The group also plans to develop more opportunities for safe in-person gatherings, including "study hours," during which physics students gather to discuss and do homework together.
"Our biggest goal after our name change is to expand our accessibility and availability to members who may need guidance or community support during the school year," Flood said. "It's really important to our organization that we get people together, facilitate meaningful conversations and celebrate our shared identity as physicists."