The Department of Physics honored 10 outstanding physics students by inducting them into the physics honors society Sigma Pi Sigma.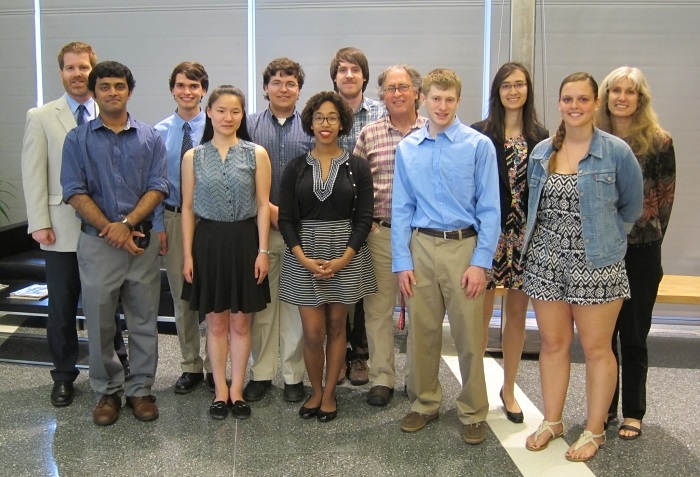 2015 inductees are:
Ben Cannon
Kevin Cheriyan
Kate Collins
Delilah Gates
Nicole Greene

Tyler Grover
Paul King
Lisa Maszkiewicz
Shawn Rosofsky
David Wannlund
The ceremony was held in the lobby of the PSC on May 7th presided over by Sean Bentley, National Director of SPS and Sigma Pi Sigma.
The University of Maryland's Sigma Pi Sigma chapter dates back to 1948. With over 75,000 members since its founding in 1921, Sigma Pi Sigma is a member honor society of the Association of College Honor Societies. It exists to "honor outstanding scholarship in physics; to encourage interest in physics among students at all levels; to promote an attitude of service of its members towards their fellow students, colleagues, and the public; to provide a fellowship of persons who have excelled in physics." Sigma Pi Sigma's four dimensions of Honor, Encouragement, Service, and Fellowship are not only important in member selection, but are tenants for members to carry out the society's mission as a lifelong member.