Charles L. Kane of the University of Pennsylvania has been named the recipient of the Richard E. Prange Prize and Lectureship in Condensed Matter Theory and Related Areas. Kane will give his lecture, "The Emergence of Topological Quantum Matter," on Tues., Oct. 26 at 4 p.m. in room 1412 of the John S. Toll Physics Building. Refreshments will be served at 3:30 p.m.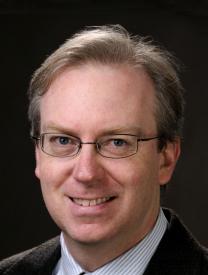 Charles Kane (image credit: UPenn)
Kane will also give a seminar entitled "Quantized Nonlinear Response in Ballistic Metals" on Monday, October 25 at 11 a.m. That talk will be simulcast world-wide on the Joint Quantum Institute YouTube channel, https://www.youtube.com/user/JQInews, which supports audience participation in the chat interface.
The Prange Prize, established by the UMD Department of Physics and Condensed Matter Theory Center (CMTC), honors the late Professor Richard E. Prange, whose distinguished professorial career at Maryland spanned four decades (1961-2000). The Prange Prize is made possible by a gift from Dr. Prange's wife, Dr. Madeleine Joullié, a professor of chemistry at the University of Pennsylvania.
Kane's groundbreaking work on topological insulators—materials with a special kind of electrical conduction on their surface—has initiated a new field in condensed matter physics and garnered external recognition at the highest levels. He has received numerous awards, including the Breakthrough Prize in Fundamental Physics, the Benjamin Franklin Medal of the Franklin Institute, the Dirac Prize of the International Center for Theoretical Physics, the Oliver Buckley Prize of the American Physical Society and the Physics Frontiers Prize of the Fundamental Physics Prize Foundation. He is a member of the National Academy of Sciences.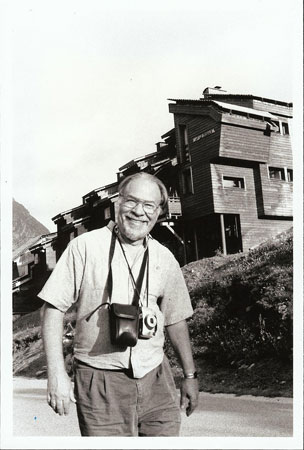 Richard E. PrangeAt the University of Chicago, Richard Prange received his Ph.D. under Nobelist Yoichiro Nambu and also worked with Murray Gell-Mann and Marvin Goldberger. At the University of Maryland, he edited a highly-respected book on the quantum Hall effect and made important theoretical contributions to the subject. His interests extended into all aspects of theoretical physics, and continued after his retirement. Dr. Prange was a member of the Maryland condensed matter theory group for more than 40 years and was an affiliate of CMTC since its inception in 2002.
"Richard enjoyed a fascinating and fulfilling career at the University of Maryland exploring condensed matter physics, and even after retirement was active in the department," said Dr. Joullié. "He spent the very last afternoon of his life in the lecture hall for a colloquium on graphene, followed by a vigorous discussion. And so I was happy to institute the Prange Prize, to generate its own robust discussions in condensed matter theory."
"The Prange Prize provides a unique opportunity to acknowledge transformative work in condensed matter theory, a field that has proven to be an inexhaustible source of insights and discoveries in both fundamental and applied physics," said Dr. Sankar Das Sarma, who holds the Richard E. Prange Chair in Physics at UMD and is also a Distinguished University Professor and director of the CMTC.
Since its initiation in 2009, the Prange Prize has been awarded to Philip W. Anderson, Walter Kohn, Daniel Tsui, Andre Geim, David Gross, Klaus von Klitzing, Frank Wilczek and Juan Maldacena.