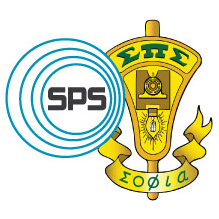 The University of Maryland chapter of the Society of Physics Students (SPS) has won an Outstanding Chapter Award from the SPS National Office. This is the fifth time the chapter has been recognized for its excellence as a top-tier student-led physical sciences organization, a designation given to fewer than 10 percent of all SPS chapters at colleges and universities in the United States and internationally.
The Society of Physics Students (SPS) is a professional association designed for students and membership is open to anyone interested in physics and related fields. SPS operates within the American Institute of Physics (AIP), an umbrella organization for professional physical science societies.
The SPS chapter at University of Maryland is advised by Director of Education Programs & Public Engagement Donna Hammer and is led by student officers. The 2018-19 officers are:
Stephanie Williams, President
Orlando Romeo, Vice President
Brady Easterday, Treasurer
Sarah Weatherly, Social & Outreach Chair
Tyler McDonnell, Fundraising Chair
Daniel Lay, Tutoring Chair
"It is a wonderful honor to be named an outstanding chapter by the SPS national. We have worked very hard to meet the needs of every student here at UMD, and reach out to potential physicists in the area. We would have never received this recognition, or been able to produce the quality of programming we do, without the University of Marylands support," said UMD SPS President Stephanie Williams.
SPS chapters are evaluated on their level of interaction with the campus community, the professional physics community, the public, and with SPS national programs. The Outstanding Chapter Award recognizes high levels of outreach as well as unique approaches to fulfilling the mission of SPS to "help students transform themselves into contributing members of the professional community."
To see SPS's upcoming events, or for information on how to join, visit https://sps.physics.umd.edu/