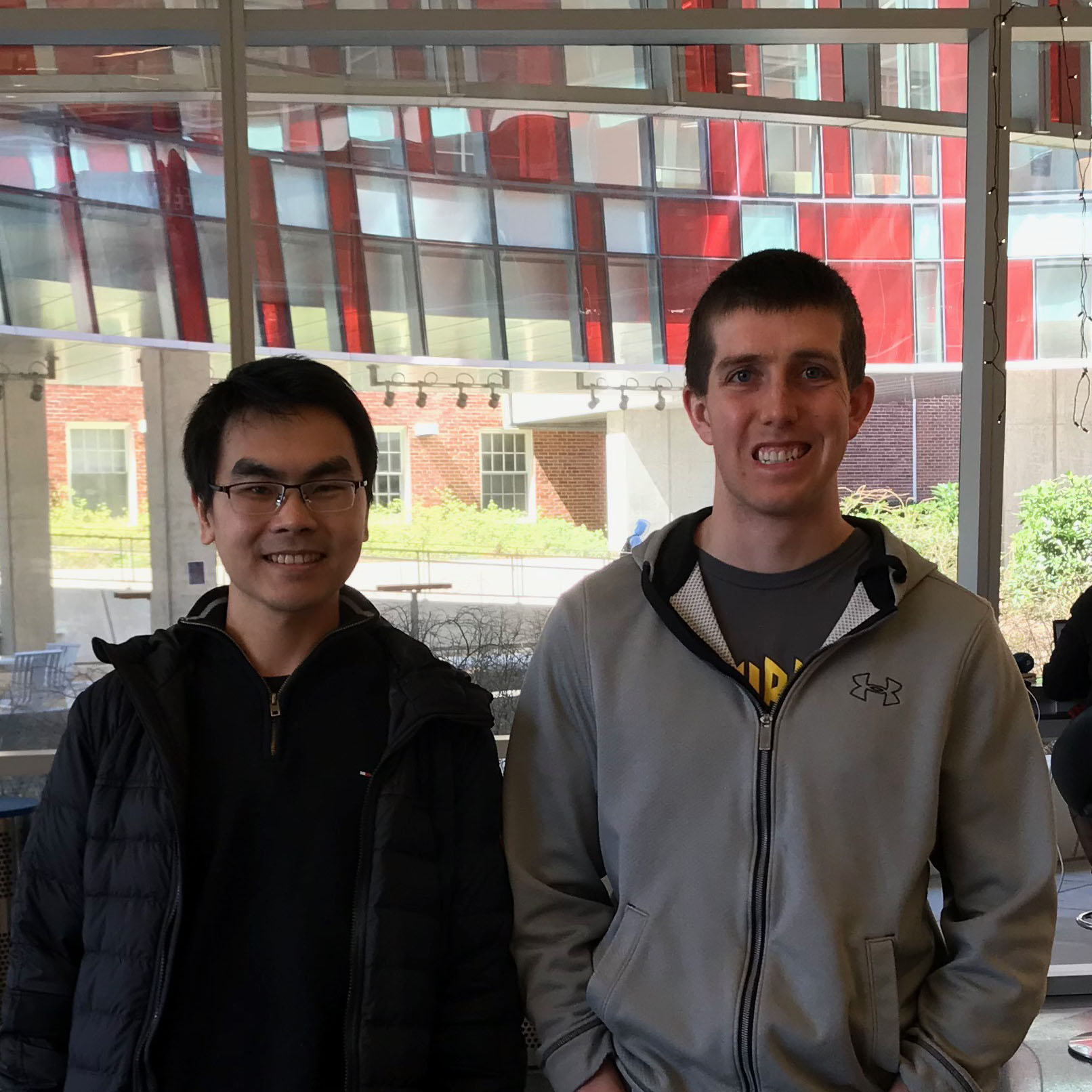 Fangli Liu (left) and Daniel Campbell (right) are Wylie Fellows
Physics Ph.D. candidates Daniel Campbell and Fangli Liu have both recieved the Ann G. Wylie Semester Dissertation Fellowship. The Ann G. Wylie Dissertation Fellowship is a full-time fellowship that provides support to University of Maryland doctoral candidates who are in the latter stages of writing their dissertations.
Daniel Campbell is investigating the synthesis and characterization of bulk quantum materials, including iron-based superconductors and transition metal pnictide materials, rare-earth based compounds, and transition metal dichalcogenides.
Fangli Liu is studying quantum simulation and quantum dynamics in atomic, molecular and optical systems, which are relevant for future quantum computation and quantum information processing technologies.